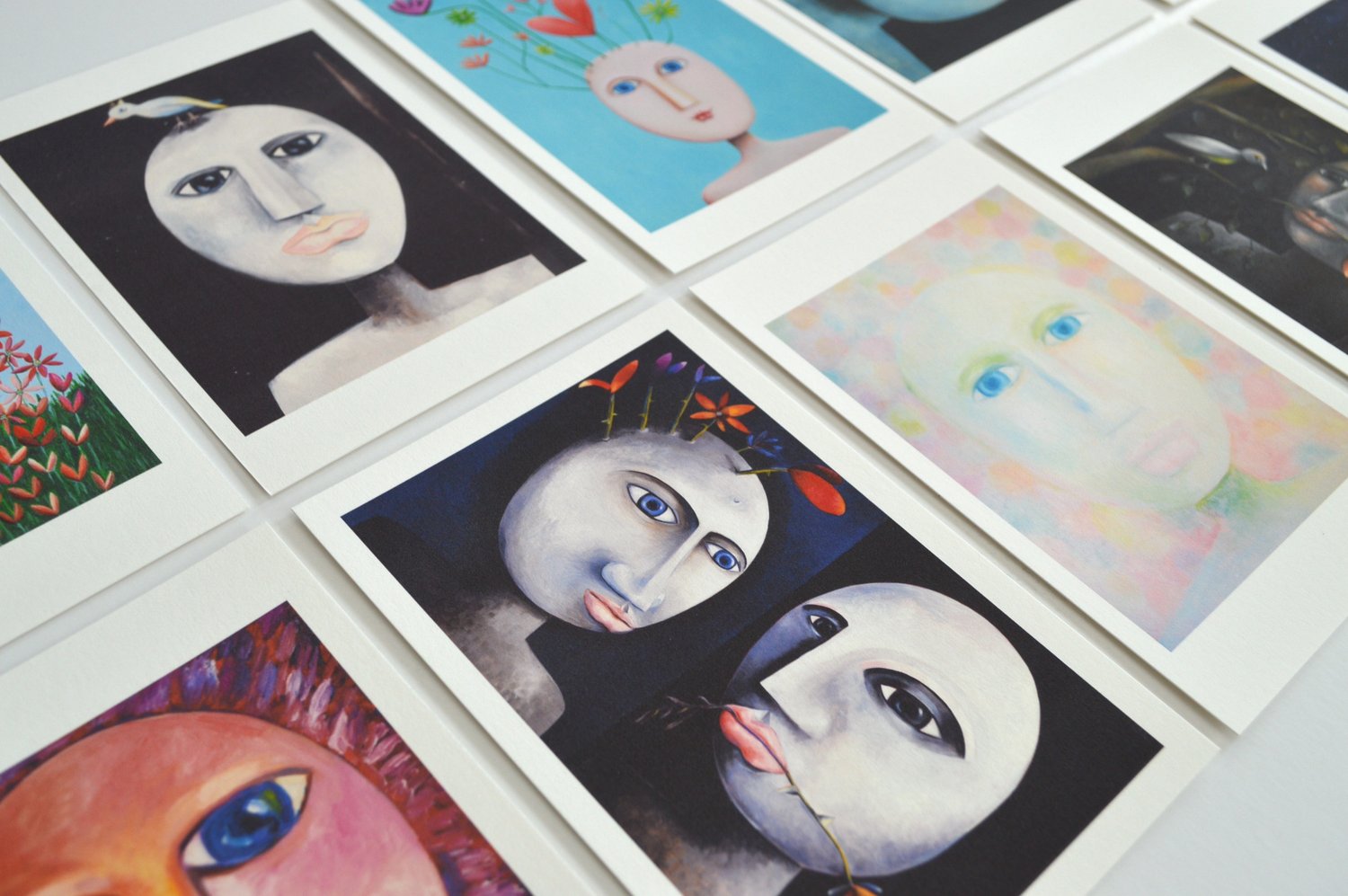 'Ten Big Heads' Limited Edition Box Set
This is a limited edition box set of prints which contains high quality prints of ten Big Head paintings that were created over the last 30 years. The edition is numbered to ten sets.
Each box set comes with a signed certificate of authenticity which is numbered in sequence to ten. The prints are created with Aurora Art Natural 300 lb. paper.
This is a wonderful collector set which can be kept in the box, or the prints can be individually framed.
Aurora Art Natural 300lb Paper
Ten 4" x 6" Prints with Signed Certificate + Kraft Box