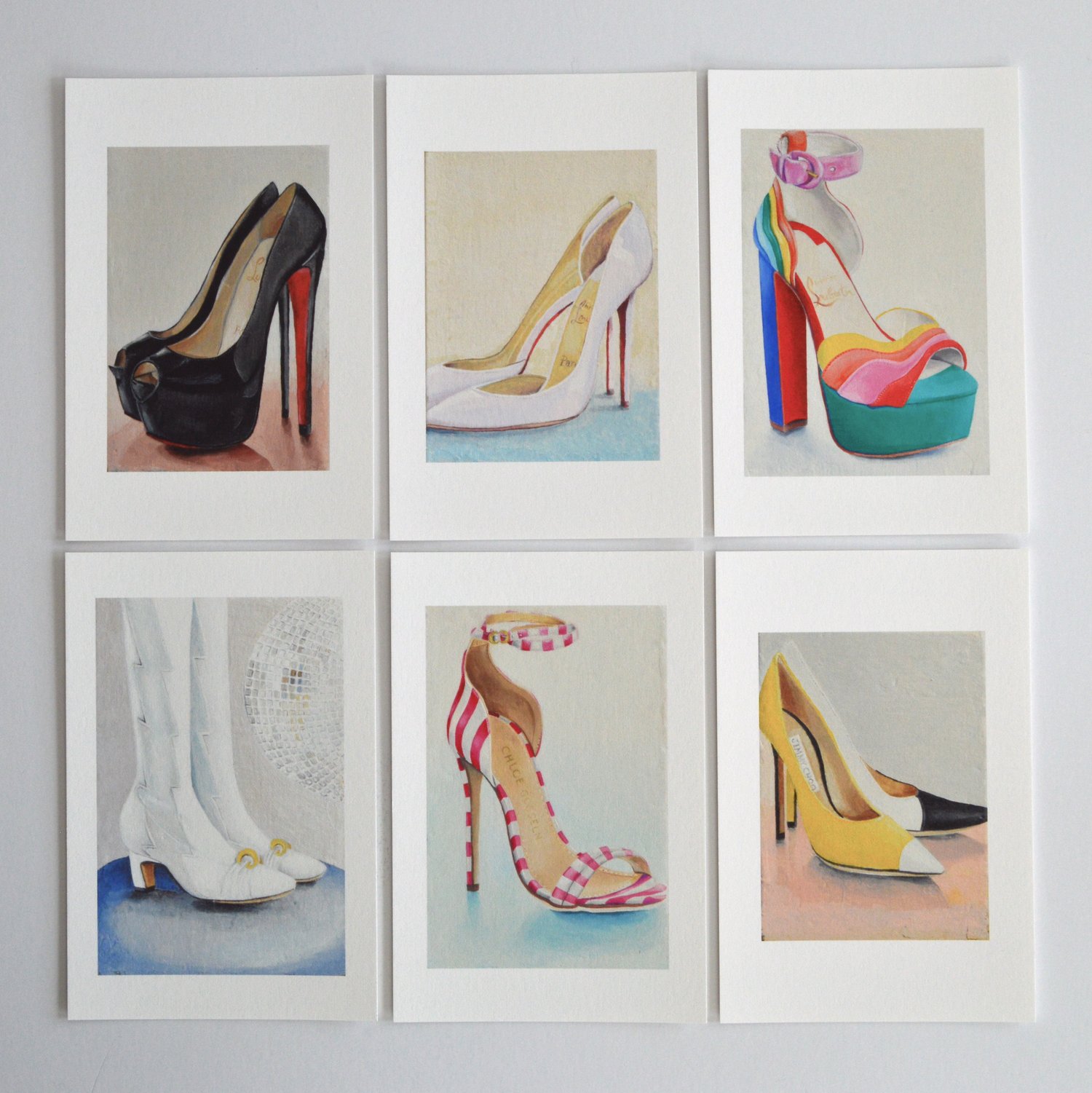 'Six Shoes' Limited Edition Print Box Set
This is a limited edition box set of prints which contains high quality prints of the six shoe paintings I made in 2020.
Each box set comes with a signed certificate of authenticity which is numbered in sequence to six. The prints are created with Aurora Art Natural 300 lb. paper.
This is a wonderful collector set which can be kept in the box, or the prints can be individually framed.
Aurora Art Natural 300lb Paper
Six 4" x 6" Prints with Signed Certificate + Kraft Box
Currently the original paintings are with George Billis Gallery, CT.
$50 + $10 Shipping