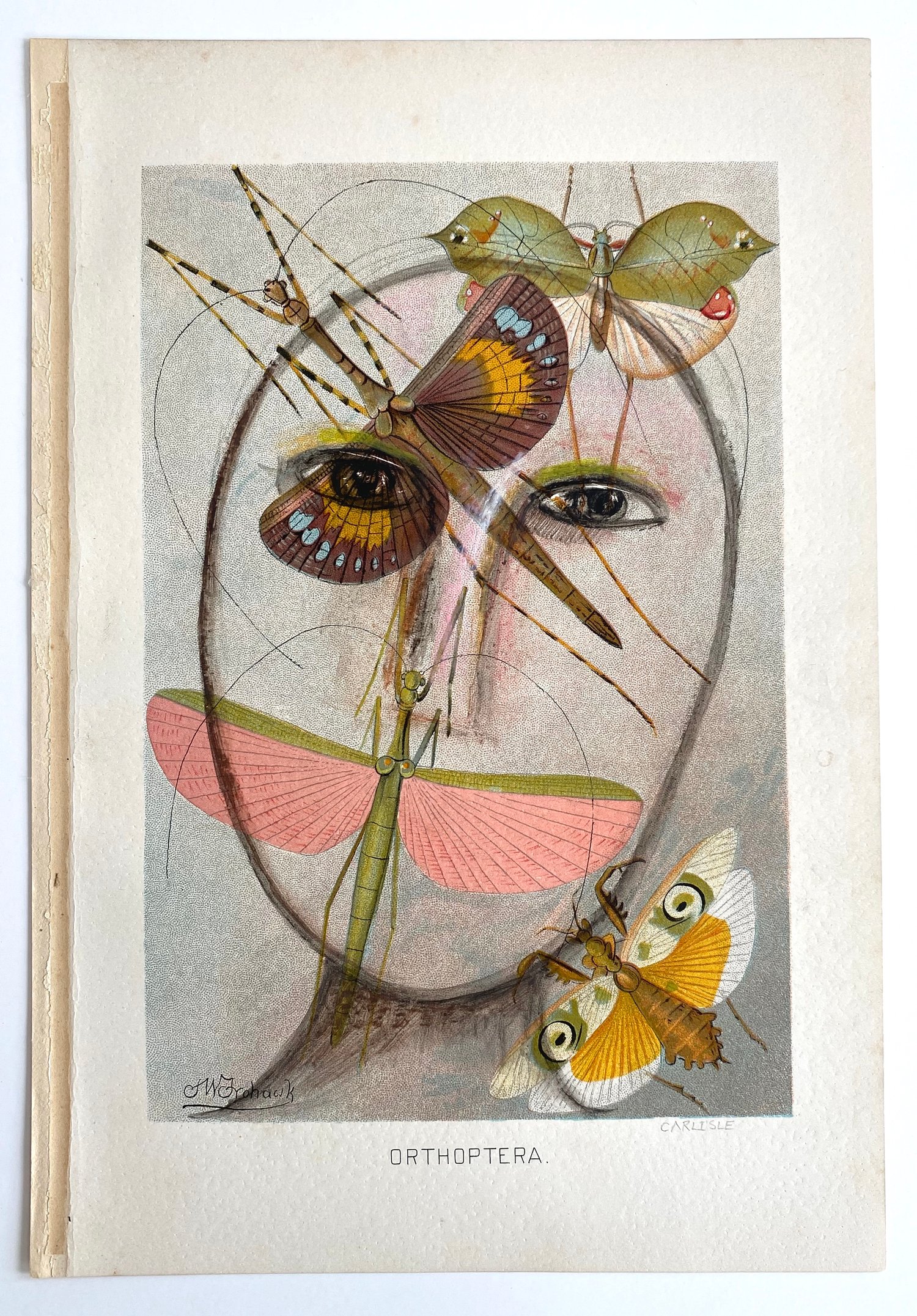 This is a pastel drawing on vintage aquatint from 1904 titled Orthoptera.
The artist was Richard Lydekker published in the book Library of Natural History.
I purchased the book pages from a dealer, (no book was harmed) and used it as a background for a drawing.
Orthoptera Head, Oil Pastel on Paper, 2013
Signed in graphite on front by Craig Carlisle.
You are buying a single print without matting or frame.
Shipping and Packaging: $10