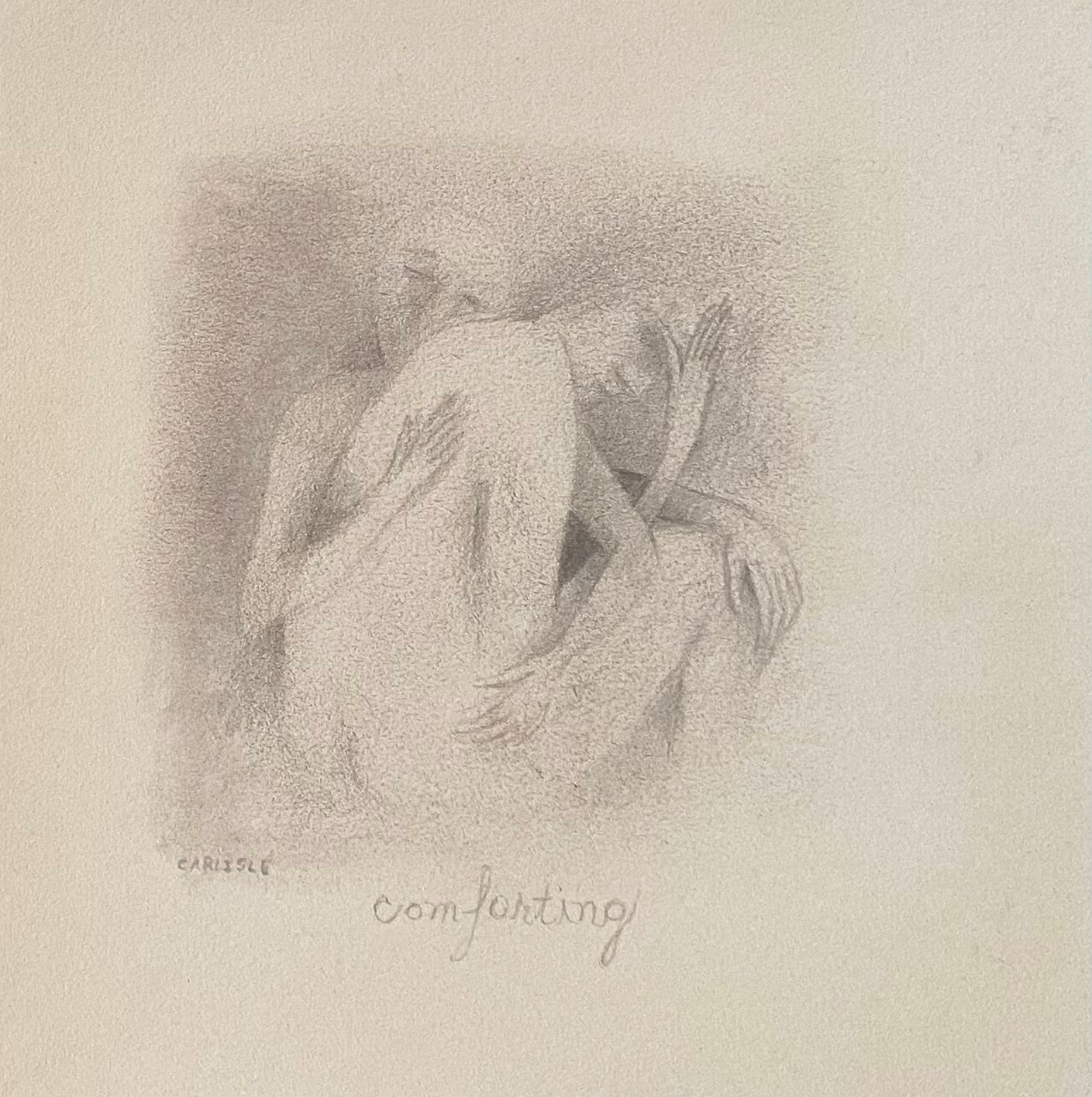 Comforting with Matting 8" x 10"
Comforting is a signed graphite drawing created in 2022.
Artwork size: 5" x 5"
Matted with acid free museum mount: 8" x 10"
Note: Mat board is optional if you prefer to see the entire image.
You can just remove the mounting and have it remounted with your framer.
Shipping and Packaging: $10