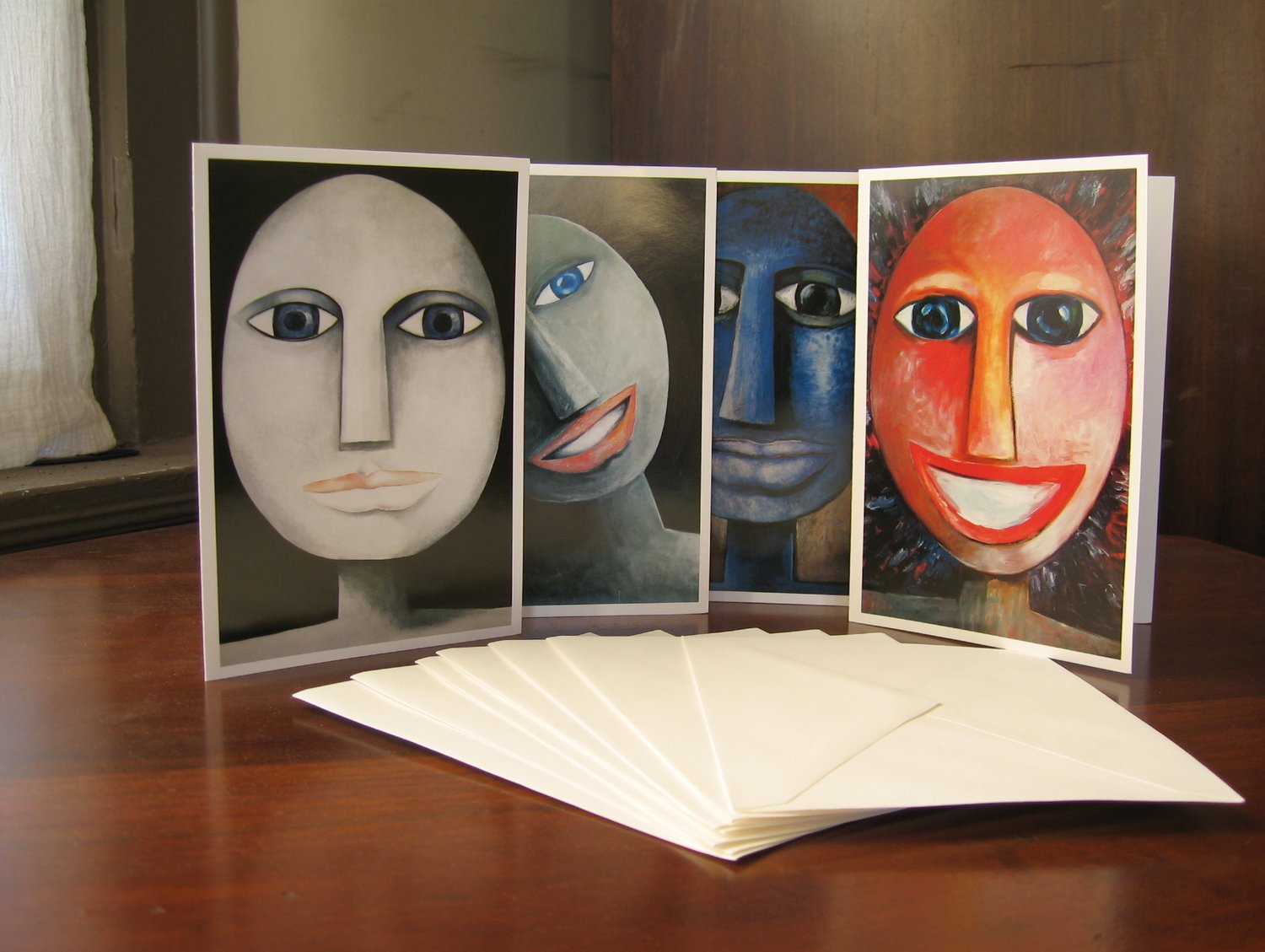 Very Rare-Vintage c1997 Greeting Card Sets
Each set has 16 blank interior cards, 4 cards of each Big Head image.
All the Big Head images are from original large oil paintings created in the 90's.
In the archives I found 10 sets of vintage greeting cards that were marketed in 1997 while residing and working as an artist in New York City. You can see that my old PO Box address is on the promo card in the package.
They were signed and dated "RCC 1997" on the backside of each shrink wrapped plastic. RCC was one of the signatures I was using throughout the 90's which is my complete initials.
Originally this series of cards was printed around 5000, these being the only remaining cards that were never released and have survived. They have been stored in a box away from light for 25 years.
*Please note, the shrink wrap is from the original printer. I can't guarantee that the envelopes are still perfect for lick/stick because they are 23 years old, but they are standard 5"x7" so easily found if one choses to break the seal and send out.
$75 each + $5 Shipping and Packaging