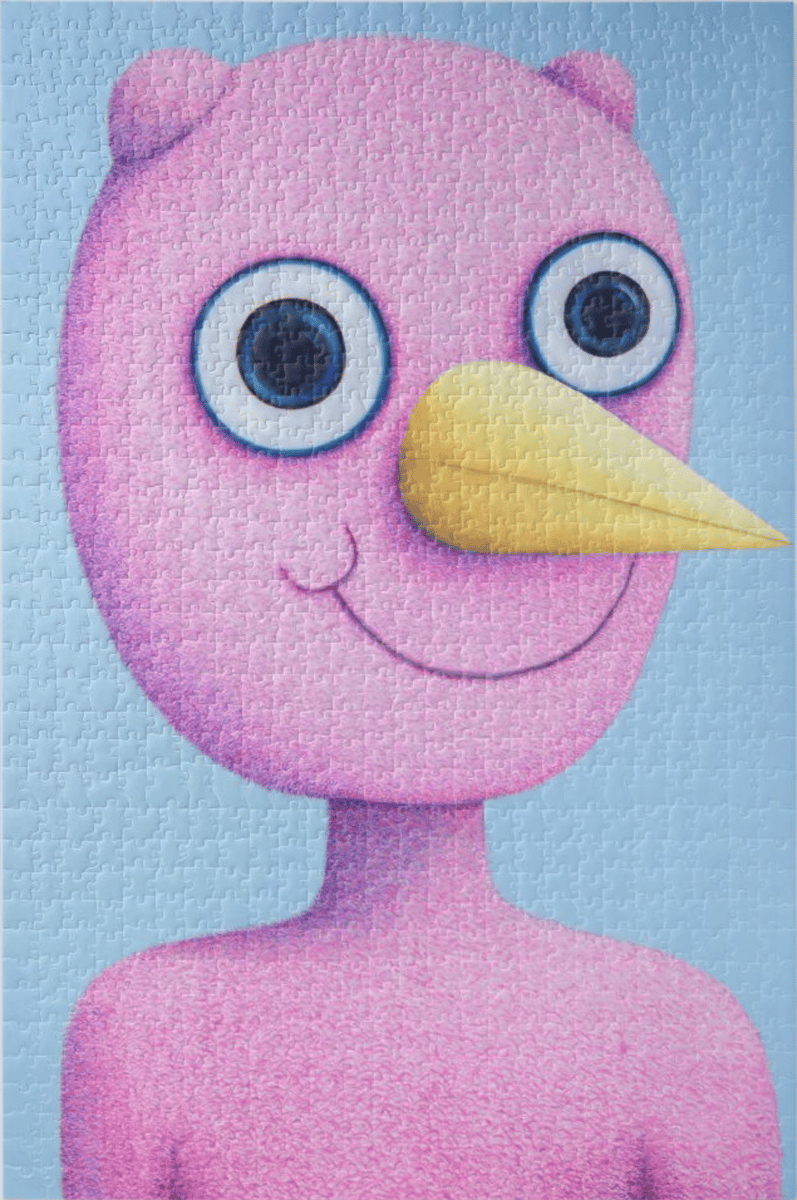 Puzzle - Pink Teddybird (Signed)
This is a signed Pink Teddybird a 20" x 30" puzzle with 1014 pieces.
This is considered a difficult level puzzle.
The puzzle was completed one time in order for me to sign the bottom right corner with a black marker. It was then taken apart and placed back into the original package. **I apologize but I forgot to photograph the signature before I broke the puzzle down but it's there, about 3" on the right arm area.**
$150 + free shipping
Please allow at minimum 1 week for delivery.
Size: 20" x 30" Puzzle, 1014 Pieces
Made of sturdy cardboard and mounted on chipboard, these puzzles are printed in vivid and full color.
Sturdy cardboard stock, mounted on chipboard
Easy wipe-clean surface
Warning: Not suitable for children under 3. Small parts may pose possible choking hazard.